Recap: Took Hcg for 6 weeks, lost almost 30 pounds. Now I'm off of it, the real work begins. Keeping it off, and digging under the rest of this chubb. Getting ready to start week 2.
Two days to weigh in. This morning I recorded no change from last week.
How frustrating!!

No change is WAY better than having a gain, which I experienced initially... it was just a small gain, but a gain none the less.

As I understood, I should have expected to gain up to about 6 pounds or so right after I got off the shot. It didn't happen, so I'll take my small victory!





I'm actually on level 284, just re-installed...
I worked out Saturday at the gym with my sister, we did 4 reps of 1/4 mile at rapid pace (5-5.5mph), then we did HIIT sets of squats, lunges and misc exercises. We chose three exercises, then we ran again.. It was a hard workout, and my body has felt it all week.
Sunday was Easter; after church my husband went to sleep, he's a new Sheriff's Deputy and works graves. I headed north about an hour to get my daughter. She stayed the night with her cousins.
Delicia, my sister, was thinking I was going to be coming by much later, so to keep me around she invited me over to her friends Easter celebration. I did very well, no sweets, I had some white turkey, a fruit mix-up and salad. I mingled with old people, and watched as they ate peanut m&m's. It wasn't easy.


When we got back to her house I tried talking her out of the planned workout; she wasn't havin' it.



EXAMPLE OF HIIT
So we did another HIIT wod, 11 intervals, 30 seconds each, 10 second rest between intervals, and 1 minute between sets. I was so exhausted afterward, but still had enough energy to play a hardcore game of tether-ball with my brother.
Monday I managed to go on a walk with my husband, just around the block with the dog. That was all I had in me.
Tuesday I was in the gym, I ran......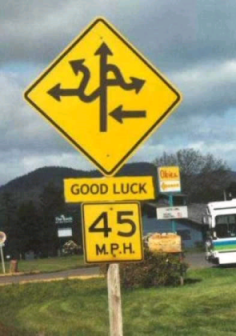 Rabbit Trail.....
Speaking of Running...
April 12th:
I ran at 4.5 the entire time, 13:17
April 13th:
14:03! I finished an ENTIRE MILE in 14:03!! I used to wog, and it would take about 15-20 minutes to complete a mile. I was so proud.
and then I got better.. when I tried harder.. April 14th:
A little faster..more importantly though, I did it again!!
April 16th:
Now we're talkin' I took almost an entire 2 minutes off of my "best" time!!
April 17th:
5.0 for a mile. This is so mental. The mental is WAY more difficult than the pain in my legs.
April 22nd:
I ran at 5.5 for most of this.. it averages out..
Interesting thing about my time.. my daughter has to run at school for a grade; the time I got would be a D!! I was running like I stole something!!
******End of the Rabbit Trail
Wednesday my husband and I went on a date, we drove about an hour south, to try a new restaurant, with food he'd enjoyed in Japan when he lived there. The ramen was SO good, fresh noodles. I had only one bite of the noodles, but I drank ALL of the broth, and ate the veggies. I can't imagine the salt was good for me, but it was very good.
Thursday I hit the gym. I did a treadmill wod, like the one I did with my sister on Saturday.
Here I am.. hoping for a loss... so thankful it's Friday.